The days are getting shorter, the leaves are falling, and school is back in session. Fall is here! The change of seasons requires adjustments for drivers in their daily routines.
Deer. According to the Insurance Institute for Highway Safety, you are 3.5 times more likely to hit an animal, particularly deer, in November, than at any other time. November is prime deer mating season. Be wary of deer at dawn and dusk, as these are the main times deer mate and feed. If you see a deer, slow down. Deer can dart into the roads without warning. Be prepared to stop. Where there is one deer, more will usually follow. During dusk and dawn, it is prudent to drive with the headlights activated, so that you can see the deer and adjust your speed accordingly.
Rain and Leaves. It has been a particularly rainy early fall. Be mindful of puddles, as it only takes a few inches of standing water to cause hydroplaning. Also, be wary of fallen leaves. Wet leaves can be just as dangerous as puddles, because they can create slick spots on the road. Adjust your speed, and drive in the tracks of the cars in front of you, where the road is drier.
Sun Glare and Darkness. Keep an extra pair of sunglasses in the car. During fall, the first 15 to 45 minutes of sunrise and sunset are the most difficult for drivers, because the angle of the sun creates a harsh glare. Darkness can also cause problems on the commute home. We lose roughly 1 to 2 minutes of light a day after the autumnal equinox. Give your eyes at least 2-5 minutes to adjust to dim light before driving.
Pre-Winter Inspection. If you can, have your car inspected before the winter. An inspection may address problems with your car that you may not know about, and need to resolve before the winter snows arrive. Stock up on anti-freeze, prepare a snow readiness kit, and don't forget to inspect your tires!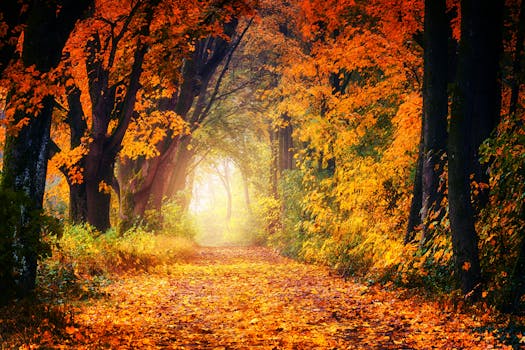 Sources:
https://www.aarp.org/auto/info-2016/fall-driving-safety-tips.html
http://www.safebee.com/travel/7-fall-driving-safety-tips
Image: Pexels
This image is a dramatization. This article is not intended as legal advice. For legal advice, contact Graham & Mauer, P.C. today.